What is Craniosacral Therapy?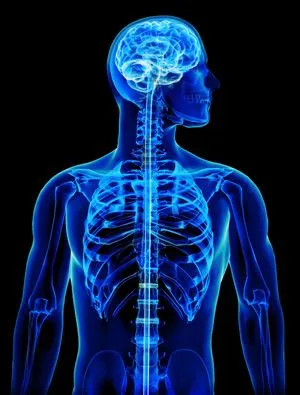 Craniosacral Therapy is a gentle, non-force, hands-on therapy where the energy and flow of the cranial bones and the central nervous system. Craniosacral Therapy is effective at releasing tension and improving overall whole-body health. The soft touch of the therapy is a gentle way to influence on eof the biggest biological structures in the human body, the craniosacral system. The craniosacral system is comprised of the brain, the spinal cord and the central nervous system. The central nervous system is heavily influenced by the craniosacral system. This entire system of organs and spine are surrounded with membranes and spinal fluid that help nourish and protect these precious organs.
Every day stresses can cause these tissues to tighten and constrict. This can lead to any of the following symptoms or conditions listed below. Through the gentle non-force Craniosacral technique, these distortions can start to relax, restoring natural function and flow.
What conditions can Craniosacral Therapy address?
Migraines and Headaches
Chronic Neck and Back Pain
Stress and Tension-Related Disorders
Autism
Motor-Coordination Impairments
Infant and Childhood Disorders
Brain and Spinal Cord Injuries
Chronic Fatigue
Fibromyalgia
TMJ Syndrome
Scoliosis
Central Nervous System Disorders
Learning Disabilities
ADD/ADHD
Post-Traumatic Stress Disorder
Orthopedic Problems
And Many Other Conditions
Contact us today and schedule a consultation to see if experiencing Craniosacral Therapy is the right step for you to take in your health care regime.